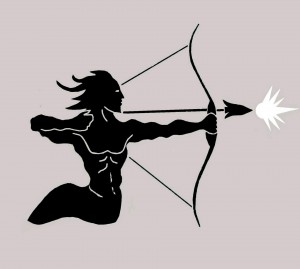 This website is called "Antro di Chirone" because it is inspired by the mythological creature Chiron "an immortal centaur who lived, like the rest of his species, in an antrum on Mount Pelion. Centaurs' nature is violent, but Chiron was pacific, wise and able to control his instincts by using his intellect. He was accidentally wounded during the battle of the centaurs. He looked for a cure without success and soon discovered Hercules' arrows caused incurable wounds. As time passed, he realized the knowledge he gained by searching for a cure was actually useful to help others, so he turned his pain into a source of knowledge and a mean to help people."
Just like Chiron, we – a group of Human Sciences students and professionals – realized the existence of an educative "wound": the impossibility of challenging ourselves and spreading knowledge by writing articles. Writing abilities are essential for our educational path and future job; writers can increase their knowledge and arouse readers' curiosity. Because of that, just like Chiron, we chose to turn this "wound" into a source of knowledge, useful to others and to ourselves. The quality of our work is assured by team effort and constant debate, which allows everyone to learn while writing and to spread knowledge to the widest audience possible.
Click here to know more about us.