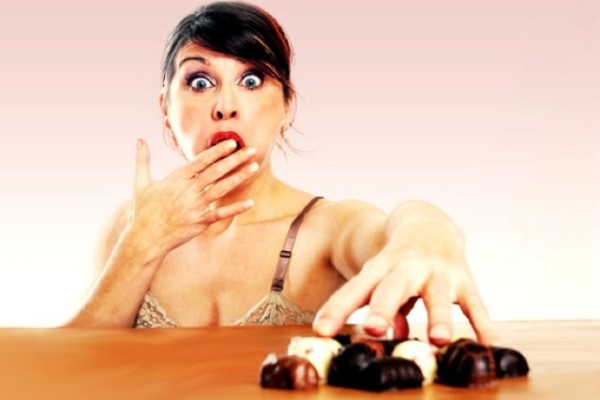 How many times did we reprimand ourselves for not following a strict diet plan?
How many times did we tell ourselves "I'm never going to give in to temptation"? These are some of the thoughts that you have on a diet which don't help you to be constant at all. The word diet itself is confusing, reminding of a negative idea linked only to eating habits and weight loss. Its real meaning is a lot deeper: the Greek word diaita means "lifestyle" and is about psychophysical wellness, pleasure and conviviality, not a self-punishing low-calorie meal plan. Thoughts based on the idea of control, limitation and sacrifice make diets fail, because they turn a path of change into a punishment. Having a rigid relationship with food makes you lose focus from the real meaning of nourishment, which also involves self-love, a dose of lightness and the ability of forgiving small yieldings. Inflexible and voracious relationships and using food to suffocate extremely intense emotions are some of the mistakes that slow down the process, possibly leading to eating disorders. (Cassano, 2006).
There are lots of psychological factors involved in eating behaviors and understanding them may make losing weight easier, increase motivation, decrease discouragement and reveal which mistakes keep you far from the goal.
So which are the four psychological barriers that make us give up at the first yielding?
Too much rigidity? Binge eating is around the corner.
Cognitive theories say the causes of binge eating are excessive rigidity, the tendency to compulsively control food, perfectionism and brooding. Ignoring the body's sensations is a psychological mistake: people on a diet perceive craving for extra food as an unforgivable temptation you should resist to. This is the beginning of a spiral that's hard to stop and leads to binge eating. Alternating between the strict avoidance of delicious food and binge eating can lead to food addiction and consequent problems in keeping fit. (Sassaroli 2010)
An aphorism by Oscar Wilde explains this: "The only way to get rid of temptation is to yield to it" because trying to control actually makes you lose all control, eating anything on sight, which leads to extreme guilt. Seeking comfort in food may happen, but instead of criticizing ourselves, it's important to think about what is really going on, why we have that need and what healthier alternatives exist. Instead of thinking about having failed, try to consider it as a possibility to know our vulnerabilities better.
2. Dieting: obsessing over diets
There are tons of popular diets and most of them promise to make you lose more weight faster. This is the perfect bait for dieting addicted people, who go from a diet to another without ever committing to one. The strongest symptom of a diet addiction is a constant feeling of frustration, because the body adapts to food restriction very soon, slowing down the metabolism and burning less and less calories. (Verburgh K., 2013).
Who is addicted to dieting fights constantly with the scale and often claims to get fat despite not eating much. This is called the yo-yo effect: food restriction – binging – catch up fat and new restriction, which cause huge psychological and physical problems and never lead to a real weight loss, indeed only muscles are destroyed. In order to lose weight, you don't need to stick to unbalanced and boring diets; food education is necessary to change someone's approach to food.
If you don't express your emotions, they turn into (emotional) hunger
Emotional eating differs from physiological eating because it is prompted by feelings that are hard to handle (such as anxiety, sadness, anger, strong joy) and interferes with usual eating habits, (Abramson, 1996). Emotional eaters feel sudden and insatiable hunger, which they find hard to analyze, calling it "hunger" when it actually is a mess of emotions. (Virtue, 2011) From a psychological point of view, paying attention to emotions that cause this kind of hunger encourages the person to analyze them. (Dalle Grave R., Pasqualoni E., 2008)
An eating diary, which should be discussed later with a psychologist, can help recognizing emotions and expressing them. You can register your level of hunger before and after every meal, the place and people surrounding you, the situation and the main emotion. An important study says people who keep an eating diary lose twice the weight, are more aware of what they eat and what emotion leads them to do it. (Mantzios M, Wilson JC, 2012)
Unconsciously eating makes you gain weight
What did you eat for lunch yesterday? Which colours were dominant in your plate? If you don't remember that, you didn't eat mindfully, you were on autopilot. Eating mindfully means eating with awareness, paying attention to every sensation the food brings and tasting it like it was the first time. To become mindful, you need to transform the concept of dieting, because what you're eating isn't nearly as important as what you feel while eating. (Zinn, 2010) This self-awareness training opens your mind to a new way of feeding, bonded to the present moment and not influenced by other thoughts. The meal becomes a "sacred" ritual.
You could begin by using all of your senses, relaxing and asking yourself questions like: what does the food taste like? Why are you eating that and not something else? What does it make you think about? How does the body feel after eating? What level of energy and satisfaction does it give you?
It is a real journey of discovery, self-care and change. Lots of studies report the importance of making every meal last enough time and eating slowly (at least twenty minutes for course). The result is surprising: you eat less, you are satisfied sooner and don't gain extra fat! (Nhat Hanh T., Cheung L., 2015)
Dieting, as every path of change, requires a good dose of motivation and self-honesty. It's good to know exactly what are your expectations about the weight loss and the changes in your life. Work on your self-esteem, which is about a lot more than just being fit. Let's try to live better right now…
…without postponing to next Monday!
Miriam Giordani
Abramson, E.,(1996) Emozioni e cibo: come controllare la fame nervosa, Positive Press.

Cassano, G. B., (2006) Psicopatologia e clinica psichiatrica, UTET, Torino
Dalle Grave, R., Pasqualoni, E., (2008) Il diario alimentare Aidap uno strumento scientifico per la gestione del peso, Positive Press
Mantzios, M., Wilson, JC., (2014) Making concrete construals mindful: a novel approach for developing mindfulness and self-compassion to assist weight loss, Psychology & Health, 29(4):422-41;
Nhat Hanh, T., Cheung, L., (2015)Mangiare zen. Nutrire il corpo e la mente, Oscar Mondadori, Milano
Sassaroli, S. e Ruggiero, M.G., (2010) I disturbi alimentari, Edizioni Laterza, Roma
Verburgh, K., (2013) La clessidra alimentare, Feltrinelli, Milano
Virtue, D., (2011) Constant Craving: What Your Food Cravings Mean and How to Overcome Them, Paperback

Zinn, K., (2010) Vivere momento per momento, Tea, Milano

http://www.ladietamediterranea.eu/2011/04/loms-raccomanda-uno-stile-di-vita-salutistico/
http://www.nutrizionenaturale.org/metabolismo-e-nutrizione/